To make legislative inputs on important matters in the State, the member representing Isiala Ngwa South Constituency who doubles as the House Committee Chairman on Agriculture in the Abia State House of Assembly, Hon. Dennis Rowland Chinwendu today moved a motion on the need for Governor Alex Otti led administration to swiftly revitalize moribund industries in the State.
Hon. Dennis stated this during plenary session at the Assembly Complex while revealing that major industries in the state which include the Aba textile Mill, Glass Industry Aba , Ogwe Golden Chicken, Enyimba Hotel, Modern Ceramic Umuahia, among others have been lying in a ztate of comatose over the years.He informed his colleagues that the collapse of the industries over the years have resulted to job losses, poverty, economic stagnation and social unrest in Abia state.
He also made it known that all the efforts of the past governments in the state to revive the industries have yielded little or no result adding that the revitalization has the potential to create new job opportunities, as well as stimulate economic growth.
According to him, it has become paramount for the present administration led by Dr Alex Otti (OFR) whose policy is anchored on building a new Abia to revive the industries for rapid economic and social benefits of the citizens.
Hon. Dennis therefore urged the State government to as a matter of economic importance, intervene as well as provide all the necessary support that will lead to the revival of the moribound industries.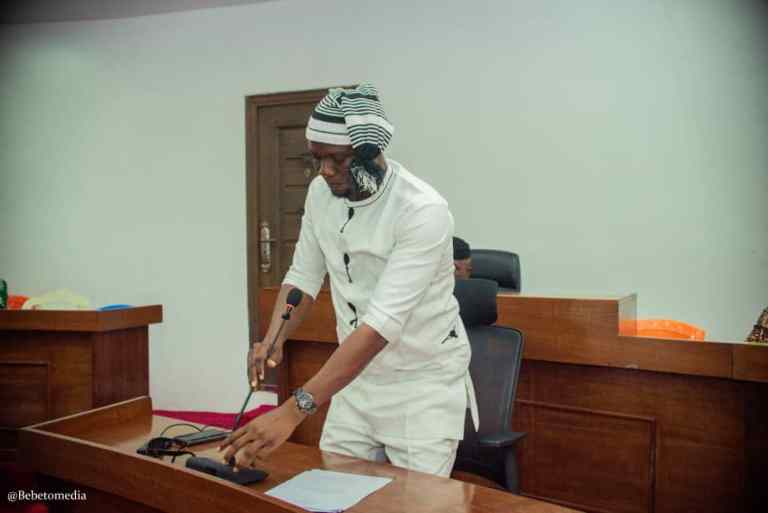 He urged the house to constitute a committee that will conduct a comprehensive survey in order to identify the moribound industries across the State with a view to unraveling the cause of their collapse as well as proffering solutions that will make them come alive.
After various deliberations and contributions by the members who spoke in favour of the motion, emphasizing that the revitalization of the industries will help in economic, physical and social growth of the State.
The Speaker Rt Hon Emmanuel Emeruwa directed the House Committee on Trade and Investment as a matter of urgency to carry out an oversight function at the moribound industries and revert in the next 14 days. The house later adjoined to reconvene on Tuesday 31st October at 10 am.