Immaculate Conception  Seminary(ICS) ,Class 88 Honours Mates On Their Silver Jubilee Of Priesthood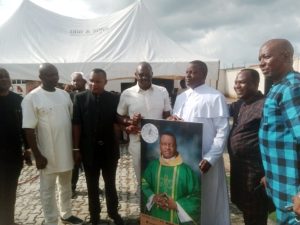 In what could be described as a Funfare and gathering of great minds , the second edition and reunion of the Immaculate Conception Seminary Ahiake , Umuahia , Class 88 Old Boys Association for 2023 ,held on Saturday ,14th October lived up to the billing.
The event which was held at the residence of an Old Boy of the Seminary,Hon.Martin Ikechukwu Apugo, had in attendance personalities such as Mr Linus Enukeme (TONIMAS Nigerian PLC),Kevin Chukwumaobi (APAMS FUNERAL) and other products of ICS as they were fondly called.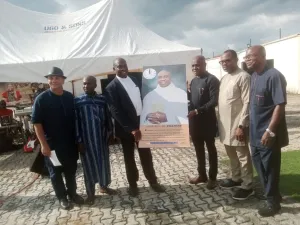 The President of the Association , Mr Valentine Okorie in his address , expressed gratitude to God and to their classmates whom he said have shown commitment towards the agenda setting for projects execution that will further enhance the Institution to be actualized.
He , however, added that it gladdens the heart to have one of the ICS Class 88 , Rev. Father as the Rector of the Institution while he urged his classmates to support him to succeed.
Valentine further commended the Class of 1988 who were marking 25 Years in the vineyard of God since their ordinations.
According to him ,their reunion is apt as it witnessed the silver jubilee of their friends and classmates.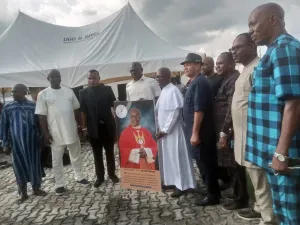 This , he said , is a special thing- to be identified with men of God at all times.
He also thanked the host, the President of Diamond Football Academy,Hon. Martin Apugo as he recalled how supportive the Football Administrator has been since their years in school and his younger brother, Mr Emeka Apugo inclusive for optimal performance at the Inaugural edition of the union.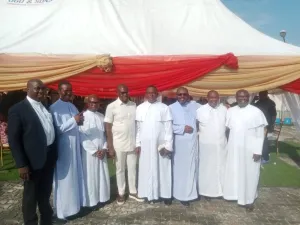 Highlight of the occasion includes the presentation ofSilver Jubilee gifts to celebrants who are: Rev. Father Emmanuel Ananaba, Rev. Father Emmanuel Aguiyi, Rev. Father Onwunali, Rev. Father Jude Ogbuono, Father Isidone Enyinnaya, Father Stephen Asuoha, Father Bonavin Akukw, Father Jude Nnanna and Father Kenneth Ohulegu.
In a vote of thanks, one of the recipients,Rev Father Emmanuel Ananaba says it is the Lord's doing to celebrate their Silver Jubilee, adding that the Priesthood entails serving God and humanity.
The Class of 88 also used the occasion to support their mates who are experiencing difficulties in different spheres of life.