One year ago, it all changed. To many, it will feel like a lifetime ago. Sport, that constant, durable source of excitement and entertainment, would be put aside for something far more important.
Although nobody knew it at the time, Monday, March 9 was to prove a landmark day for English football. When Leicester faced Aston Villa that Monday night, it was to be the last time for over a year when the Premier League operated in front of a full stadium crowd.
There were still a handful of games to be played in front of crowds, most notably Liverpool's home fixture against Atletico Madrid in the Champions League. And in early winter up to 2,000 fans were allowed into a scattering of Premier League games.
But the evening of March 9 marked the start of a year like no other for football. It was the start of football's year without fans.
In those first few days of March, Covid-19 was quickly becoming the biggest public health crisis in generations. On March 5, the UK's total cases had risen to 116, with the first death reported. On March 6, that figure rose by 47. On March 9 a fourth and then fifth death was confirmed.
In Italy, cases fuelled more concern. If the trends were correct, the UK was just a couple weeks behind Italy's numbers, which sat at 9,172 cases and 463 deaths as of March 9.
You'd be forgiven for banishing most of this time from your memory, for it didn't feel particularly real. For many it has become a blur.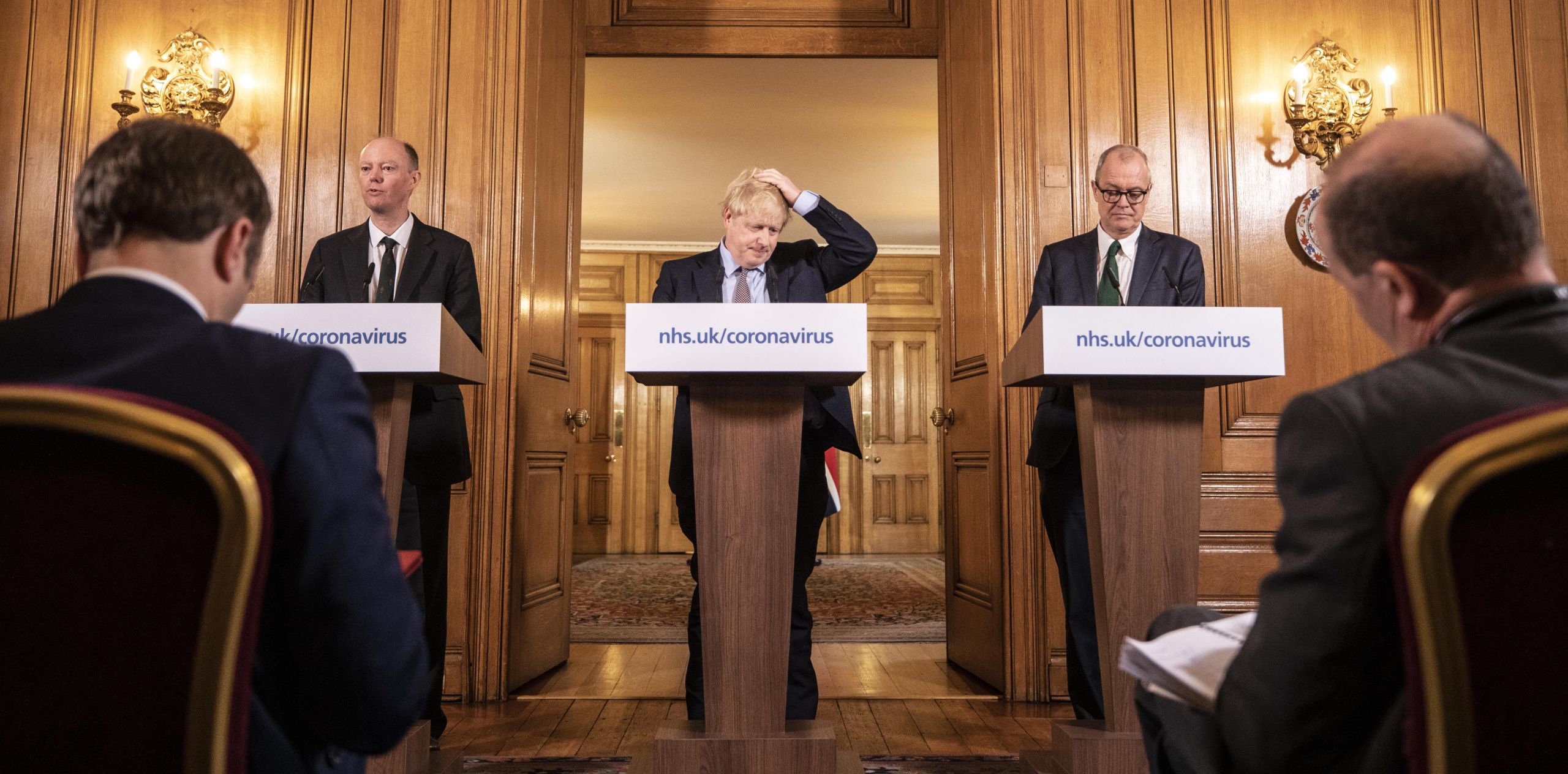 Prof Chris Whitty (left), Prime Minister Boris Johnson (centre) and Sir Patrick Vallance (right) give a briefing early in the pandemic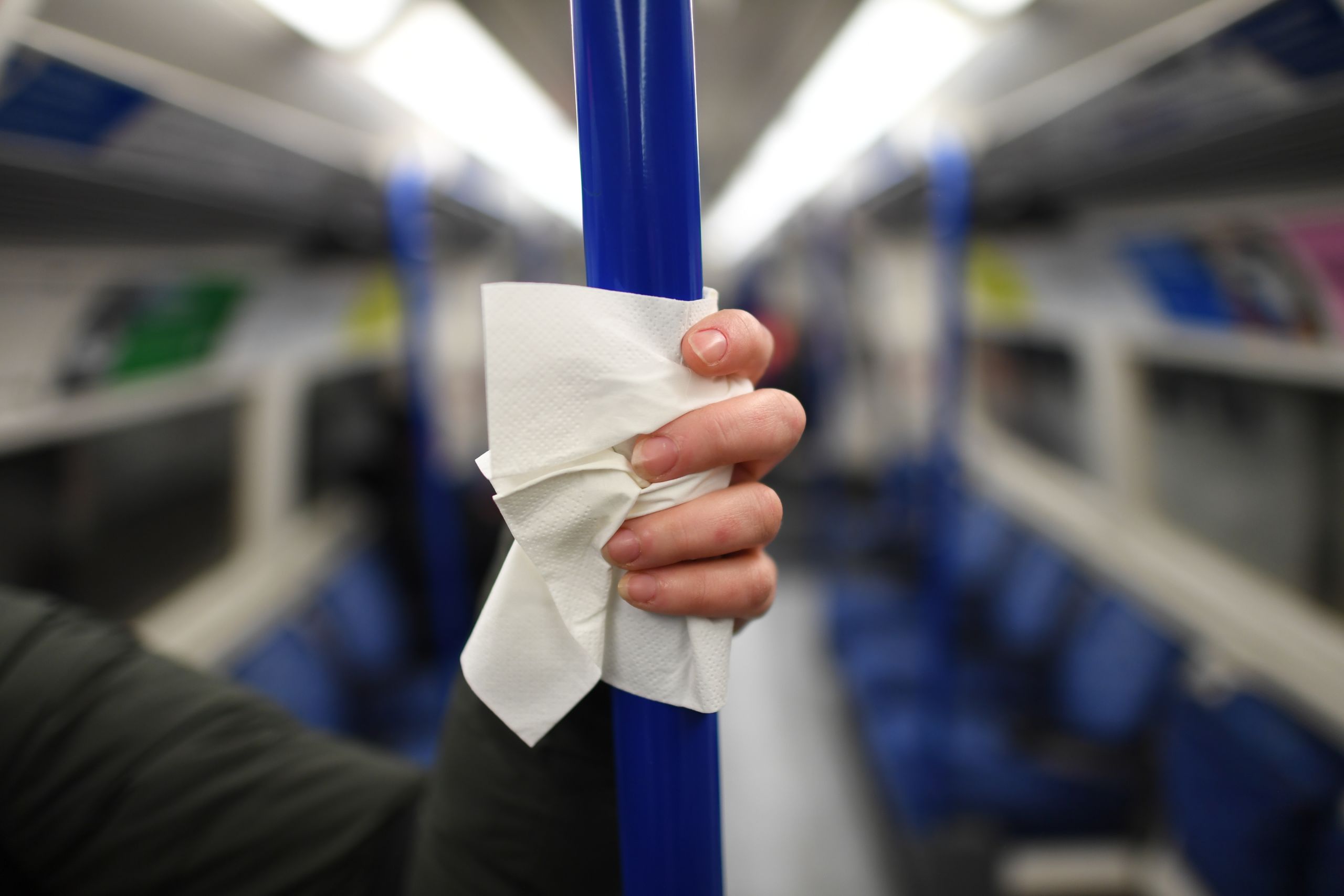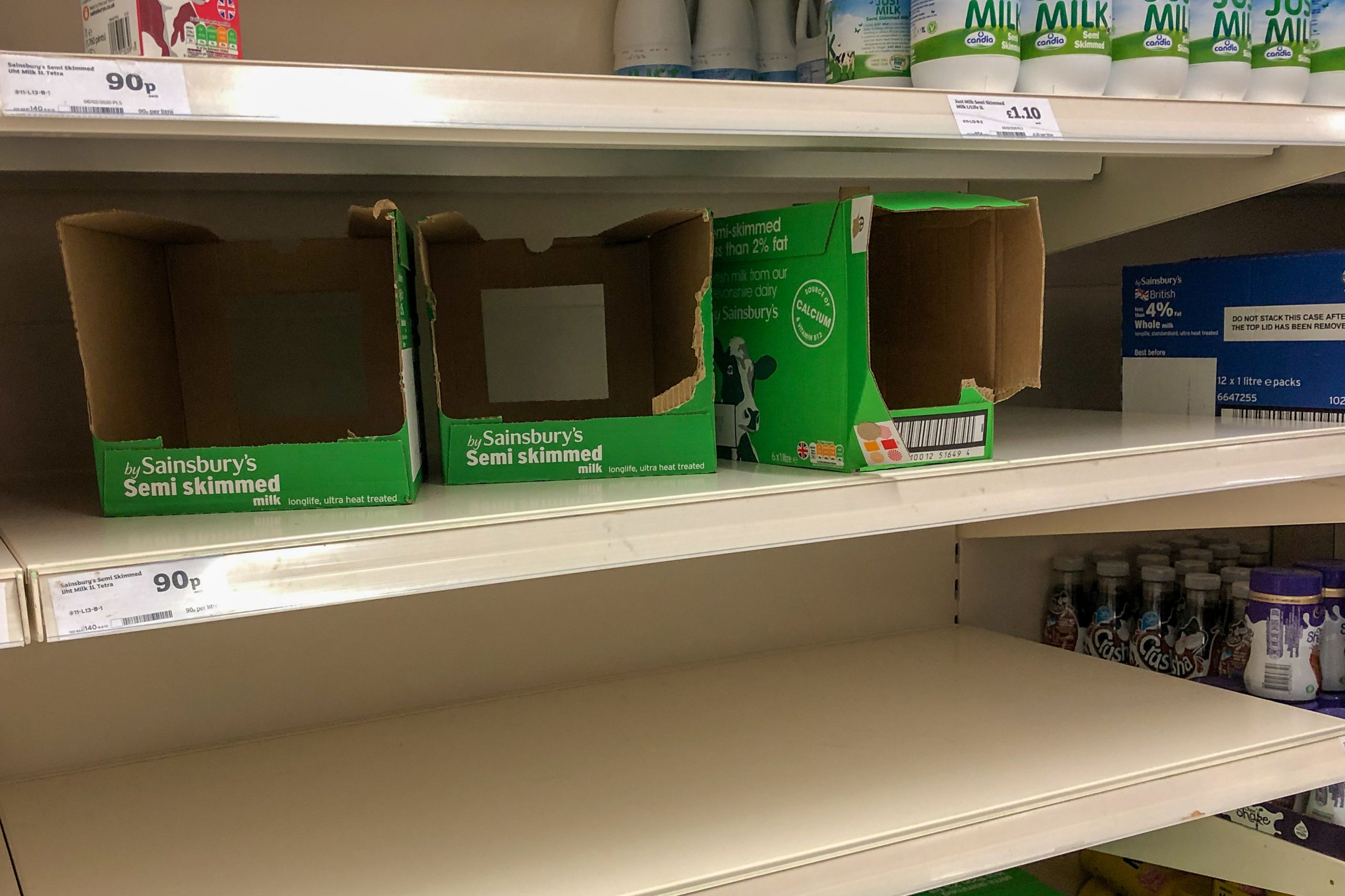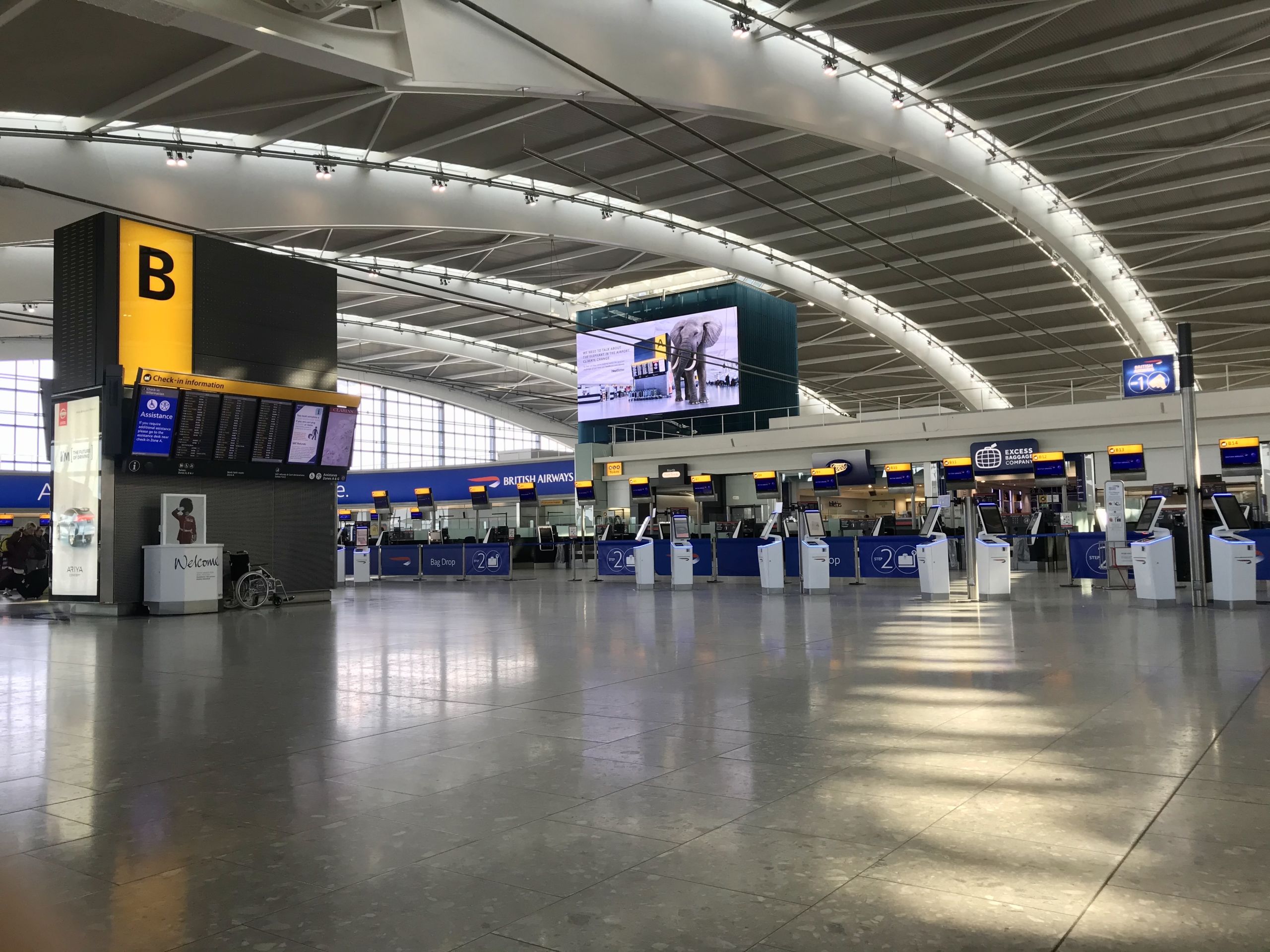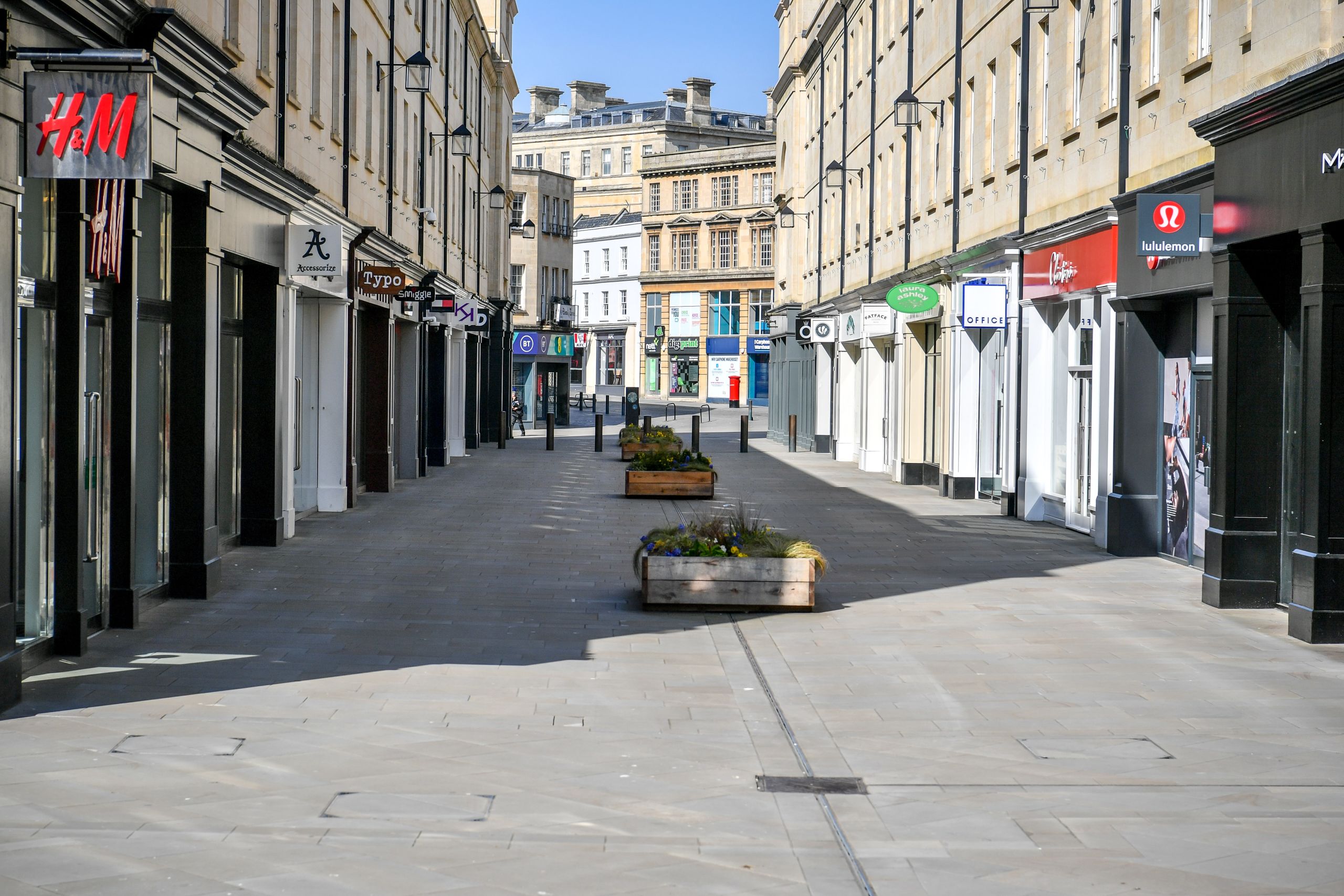 The realisation of what the coronavirus crisis meant for sport and football was only beginning to dawn.
On March 5, it started with the banning of handshakes. Elbow bumps prompted a smile as if to say: 'This is bizarre, isn't it?'
It feels inconsequential now, but even this was unique news.
On March 9, Leicester vs Aston Villa was simply matched 288 of 380 in the Premier League season.
Only in retrospect is the fixture's significance so pronounced. The last Premier League game to be played with fans. The last to be played before top-flight football in England shut down. And the last to be played before the Premier League resumed over three months later with game 289 on June 17.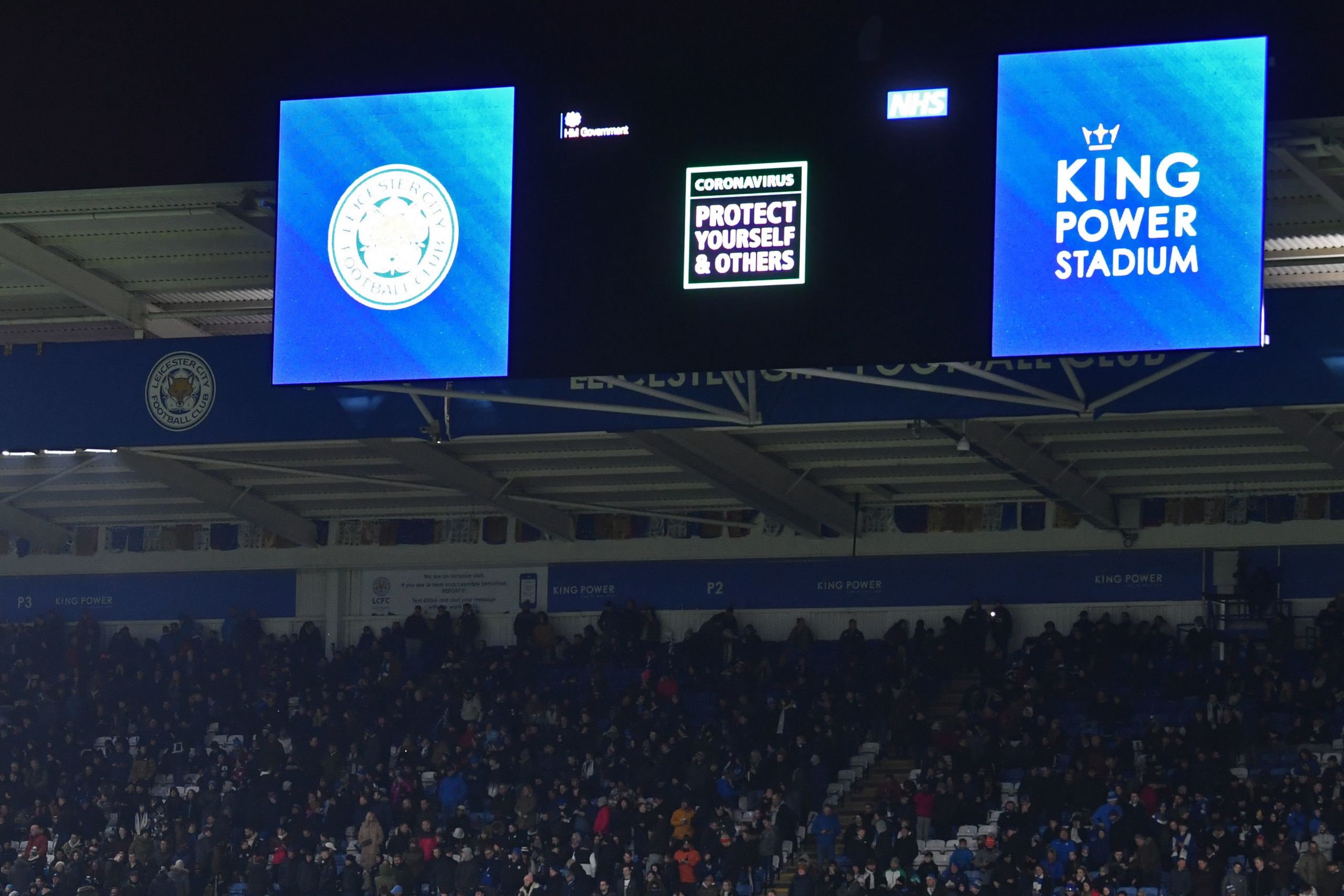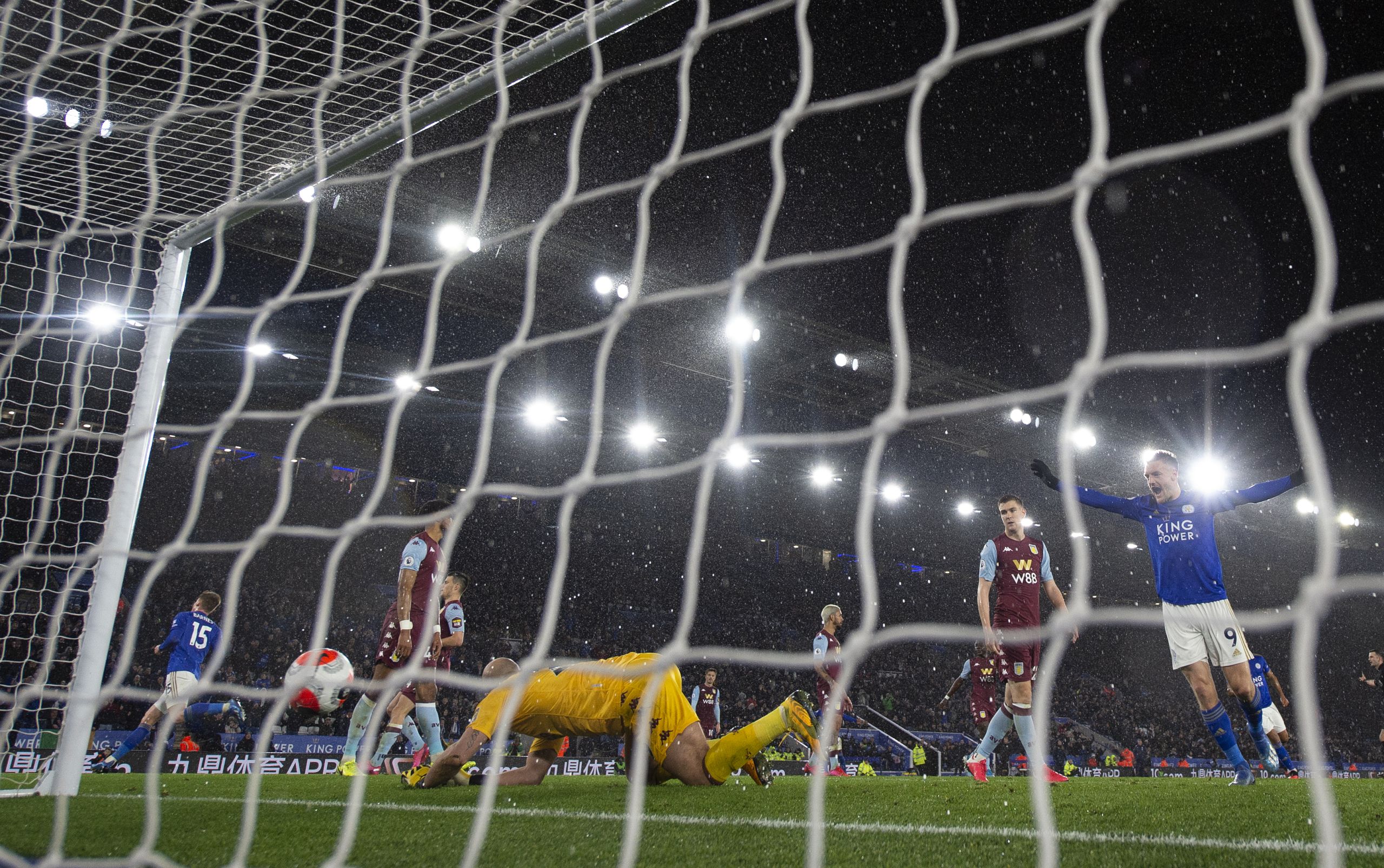 Leicester's 4-0 win over Aston Villa on March 9 was the last Premier League game played in front of a full stadium
Sky Sports News' chief reporter Bryan Swanson was at the heart of a story like no other.
"This was just such an extraordinary time for everyone involved," Swanson says. "I remember being over in Amsterdam for the UEFA Congress at the start of March, and back then there were some officials making light of coronavirus, having a joke in the hotel lobby. It wasn't really being taken seriously.
"But then, over the next couple of days and week, there was that domino reaction. That was when the penny started to drop about the real impact coronavirus was going to have on football."
On March 10, a sixth person died in the UK as the global death toll passed 4,000. Both Ligue 1 and La Liga announced upcoming fixtures would be played behind closed doors. In France's case, they wouldn't be played at all.
Then, on March 11, the day the pandemic was officially declared by the World Health Organisation, Arsenal's match against Manchester City that weekend was postponed after it was announced Nottingham Forest and Olympiakos owner Evangelos Marinakis tested positive for Covid-19, two weeks after the Greek side played the Gunners.
Football was in flux. Liverpool hosted Atletico Madrid in front of 52,267 fans at Anfield that Wednesday night, including 3,000 travelling Spanish fans, despite Madrid at that stage accounting for almost half of its country's cases.
No rules were broken. Games went ahead in accordance with government guidance. But such was the speed of change, rules had little time to keep up.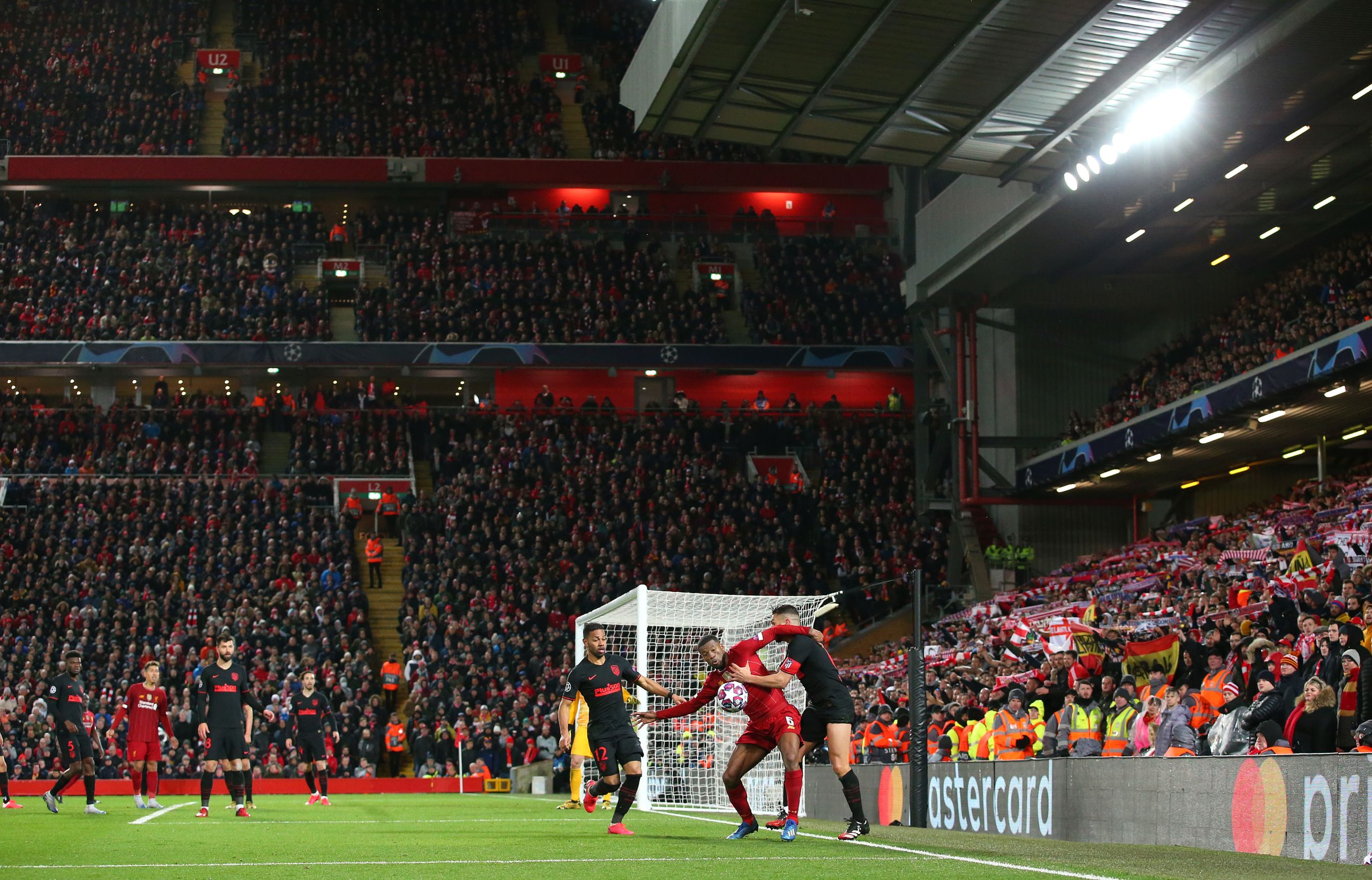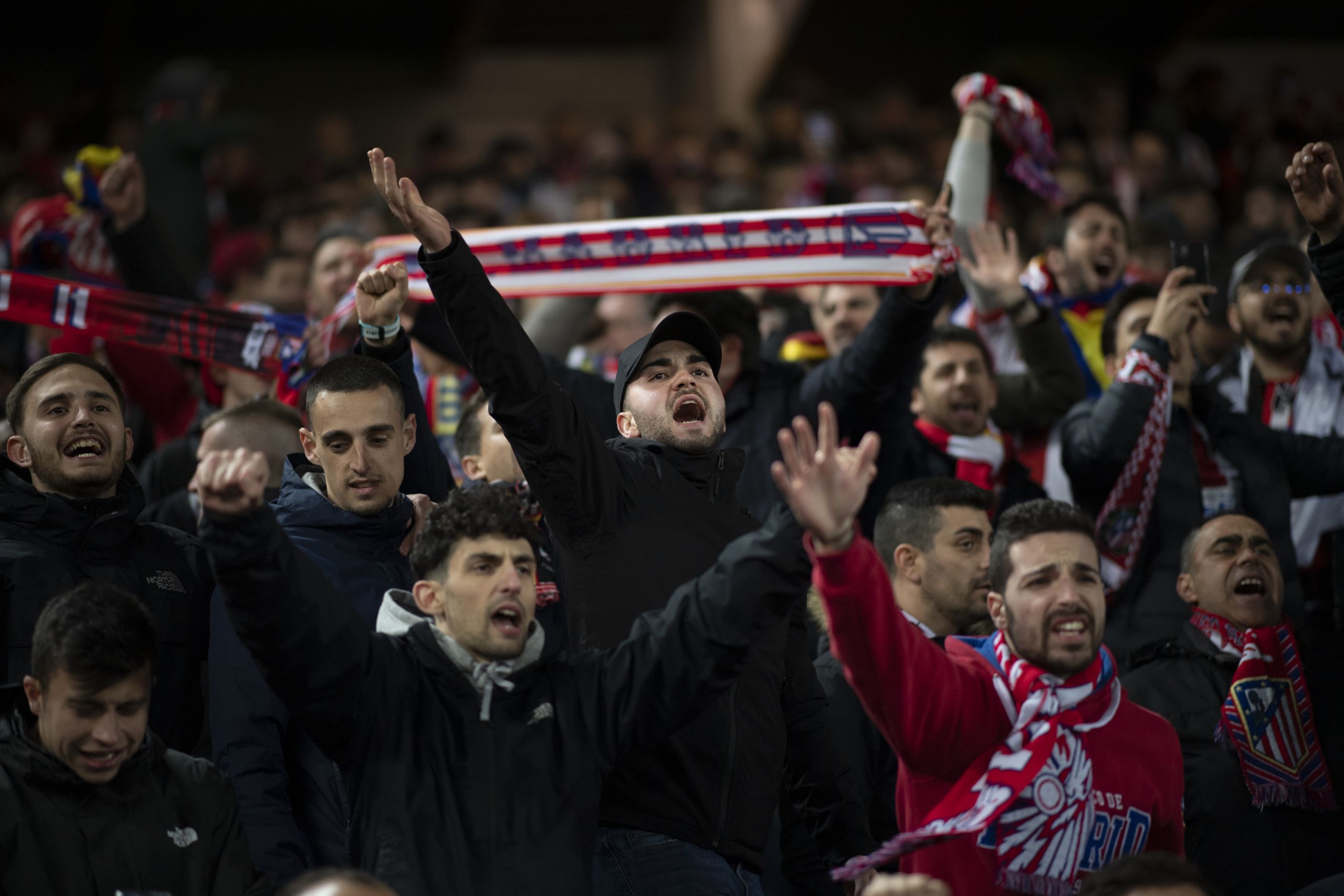 Liverpool played Atletico Madrid on March 11 at Anfield, with 3,000 Spanish fans travelling
Football, that great tool of distraction, was to pale into insignificance.
Alongside the hard news, updates and figures, questions of morality were filling the airwaves.
"I think the key thing to remember through all of this, while we were dealing with this in the game, this was all with the backdrop of horrendous deaths," Swanson adds. "We kept being told every day the death toll was going up and up and up, it just felt utterly surreal. It felt strange talking about football matches resuming when the death toll was on the rise. 
"There was absolutely nothing anyone could predict, and as that death toll continued to rise, people in the game were saying: 'We have no idea where this is going to take us?'"
Thursday March 12 felt particularly odd. As 65,218 people at Cheltenham watched 50/1 shot Lisnagar Oscar take the Stayers' Hurdle, with many already working from home, the UK was at tipping point. It was dreamlike.
This was clearly a serious situation, but for how long would it last?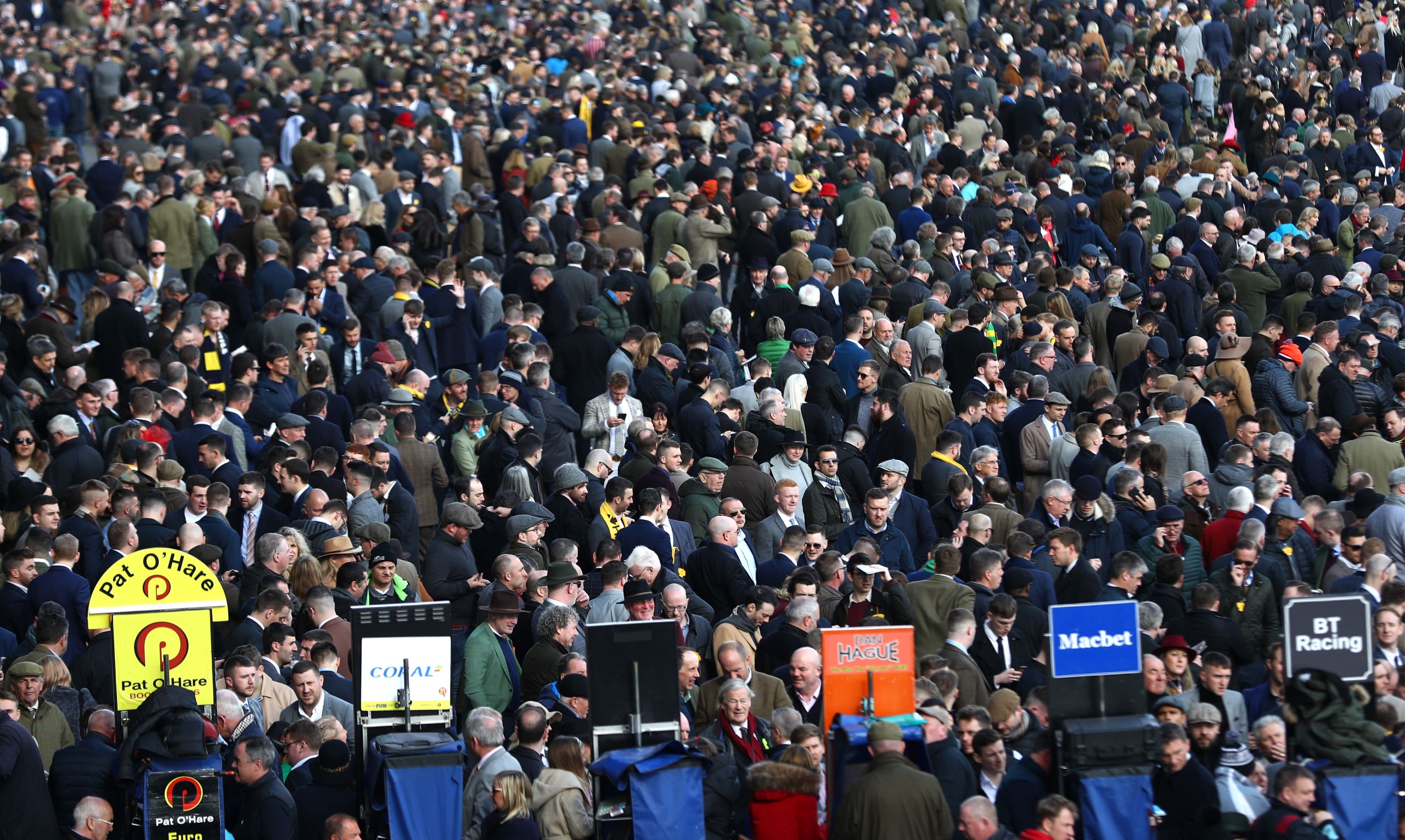 Sky Sports' David Craig was reporting from a surreal Cheltenham festival, where there were calls to have Gold Cup day on Friday behind-closed-doors.
"You never quite believe these things are going to be as big as it turned out to be. There was a lot of chatter about whether this should or should not be happening.
"The organisers, like everybody else at the time, were putting their blind faith in the science. That well-to-do phrase that everybody knows well now: 'We'll be guided by the science.' We all felt it sounded reasonable at the time. The scientists were saying it was OK, so were the government.
"At the festival, there was an undercurrent – you could tell people were a little bit concerned about getting packed into tight spaces.
"Cheltenham have their own chemist shop on site. As they were setting up on the Monday, I paid £4.25 a piece for a small bottle of sanitizer, which would normally cost about £1. Just 30 minutes after the gates opened for the first day on Tuesday, the chemist had run out and didn't get another bottle for the rest of the week.
"On that Friday of the Gold Cup, the decision was made to cancel the Premier league games that weekend, and then I think we realised how serious this was. I noticed people leaving Cheltenham earlier than usual. After the Gold Cup on the Friday there was a mass exodus.
"Sky Sports News came to me after the final race, and the lights on the main grandstand at Cheltenham were just going out. I said it at the time, it was quite fitting that the lights were going out on the last majorly-attended British sporting event for the foreseeable future. That was the truth."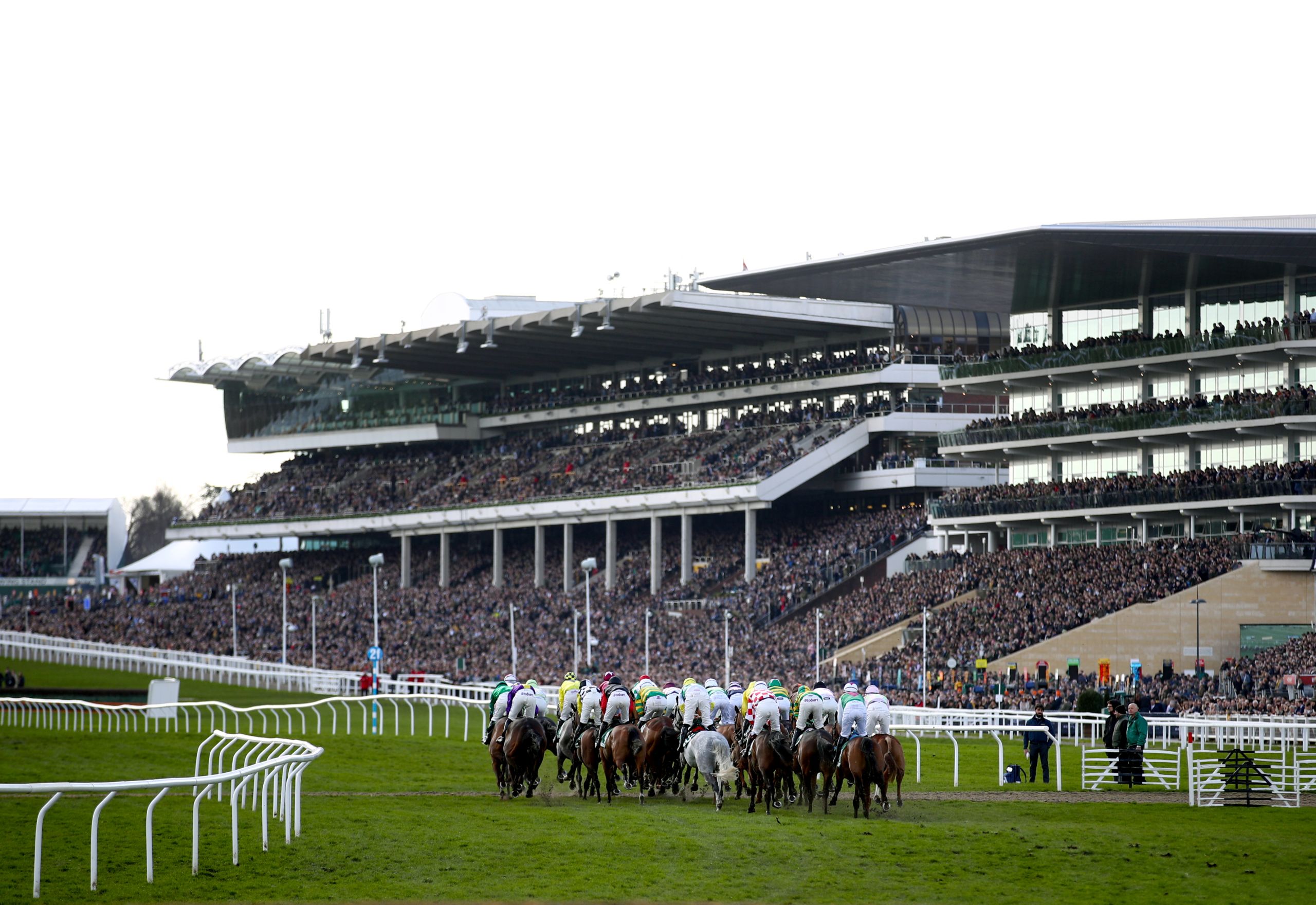 Cheltenham Festival also went ahead, attracting 251,684 over four days
As a hotel owner, co-owner of League Two Salford City and Sky Sports pundit, Gary Neville had several viewing angles. Sport was to shut down eventually, but in his opinion not soon enough.
"I just felt at the time with Cheltenham, Liverpool vs Atletico Madrid, to me that's where it went really wrong. It should have been closed down quicker. Then when it was closed down, there was a level of nervousness about whether it would start again, for how long, would we even be able to play again.
"At the time there was a lot of fear, a lot of anxiety, and a lack of knowledge about who it affected."
At that point on March 12, a near-full Premier League weekend was due to go ahead. That was until the evening, when it was announced Arsenal head coach Mikel Arteta tested positive for Covid-19. It forced all of the squad to go into self-isolation for 14 days.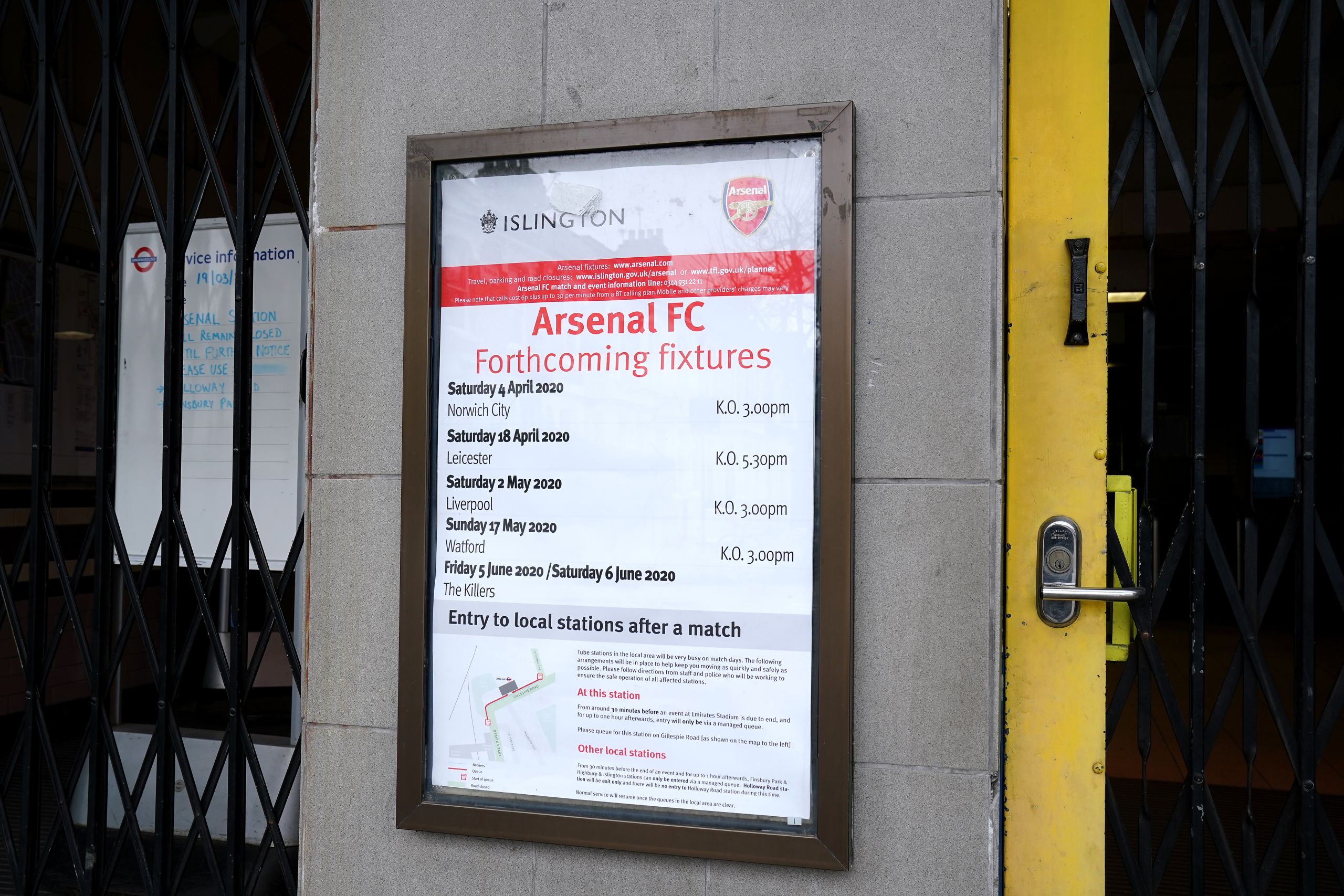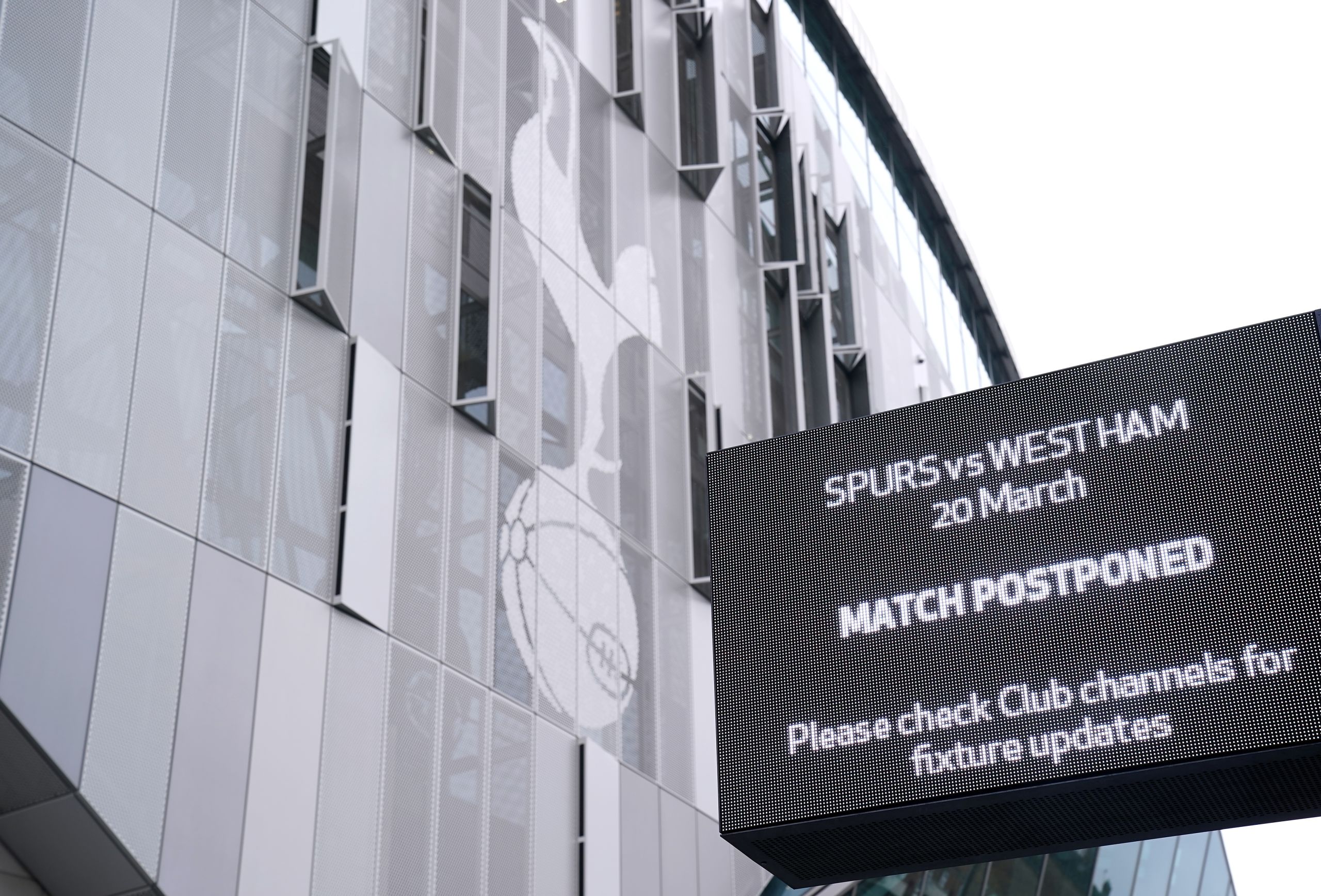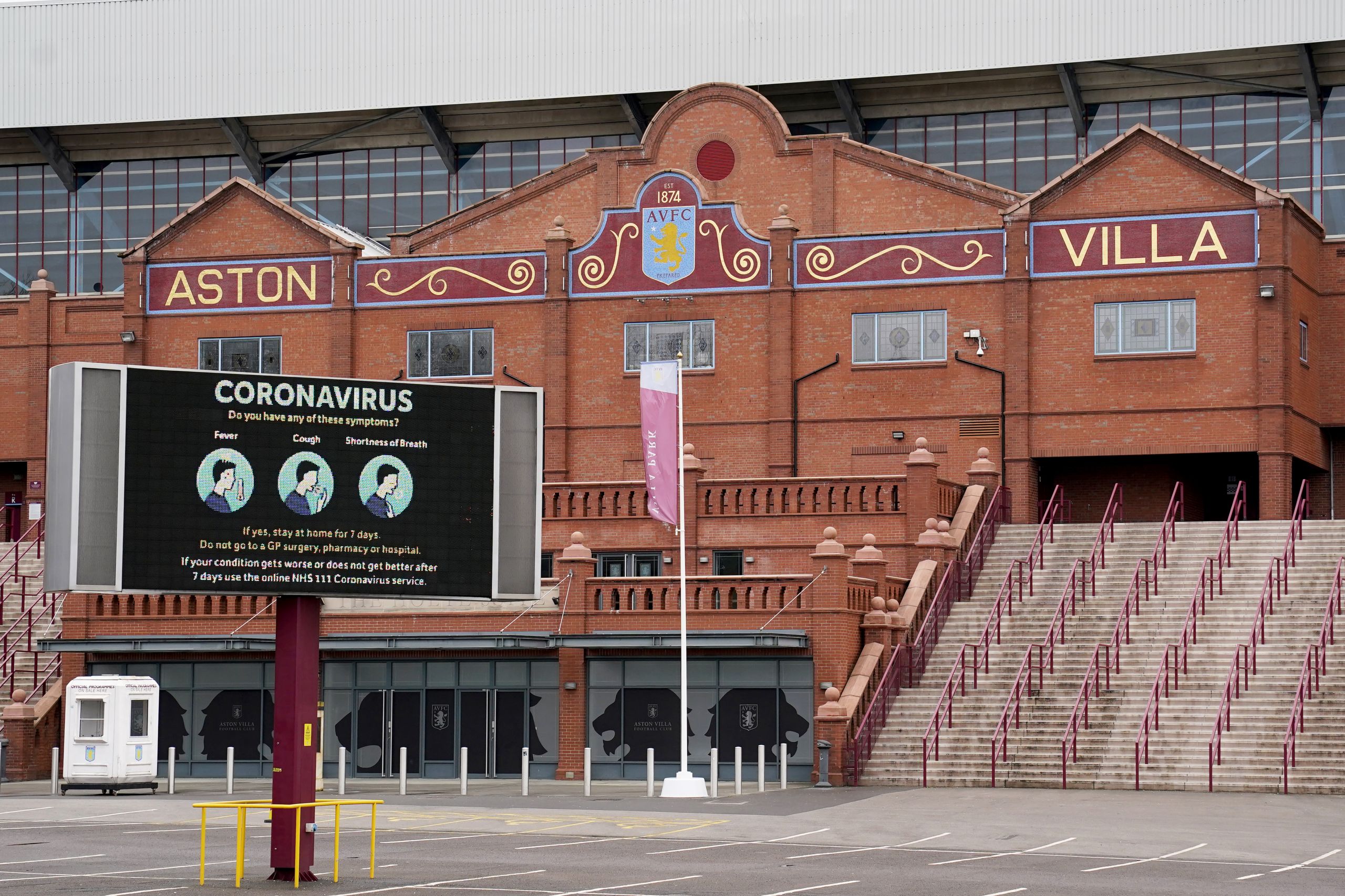 Swanson remembers: "We had two Premier League statements within an hour of each other late that night. First the confirmation that Arsenal's game with Man City would be postponed, but that other fixtures would go ahead.
"Then a statement that Mikel Arteta had tested positive. That was the game-changer. That's what ultimately rocked football to its core."
Self-isolation, a term that had little significance a week previously, now took on greater meaning. An entire lexical bank was to come to the fore.
Neville adds: "It was unique, and the word unprecedented I don't think has been used as much in history as it was in those early days. We all were in the unknown. We were all being very cautious. We were nervous to go into supermarkets, we were probably washing our hands 25, 30, 40 times a day. Literally, it was constant."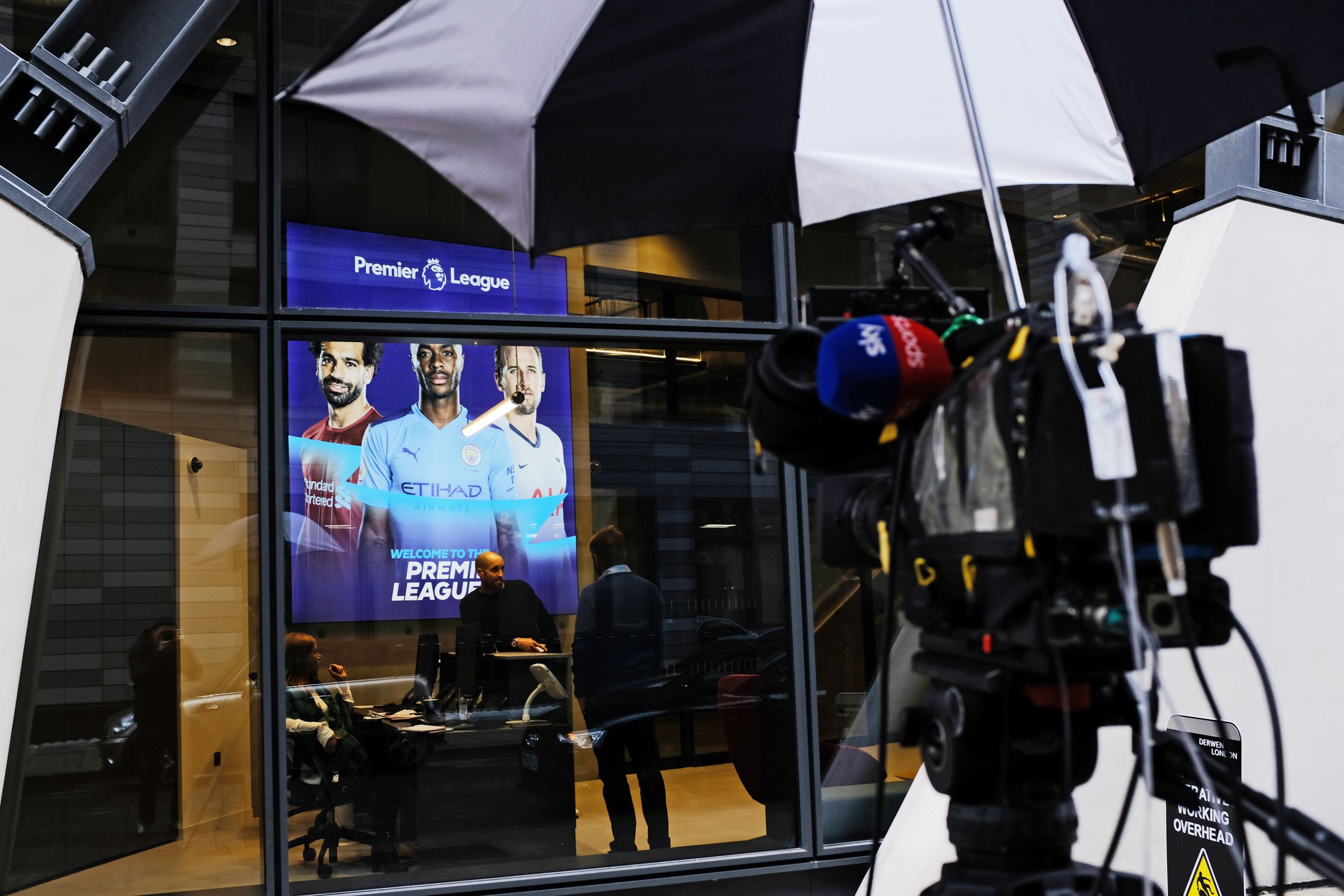 Then came full postponement on March 13. After Chelsea followed Arsenal into mass self-isolation due to Callum Hudson-Odoi's positive test, and with a number of players at other clubs self-isolating with symptoms, the FA announced all professional football in England was postponed until April 3 at the earliest.
This was the first time the league had been suspended since 1939, the outbreak of World War II.
March 13 was a particularly grim day. One by one, other tournaments, leagues and races across sport were cancelled or postponed.
All Premier League, EFL and WSL and FAW football was suspended until April.
All Scottish professional and grassroots football was suspended 'until further notice'.
Bundesliga 1 and 2 games were called off until April, and Ligue 1 and 2 'until further notice'.
England's international friendlies against Italy and Denmark were cancelled.
The F1 Grand Prix in Bahrain and Vietnam were cancelled.
In golf, The Masters was postponed.
The London Marathon was put back from April to October.
England's cricket tour of Sri Lanka was cancelled.
The weekend's remaining Six Nations match, Wales vs Scotland, was called off.
In cycling, the Giro d'Italia was postponed, along with June's Women's Tour.
"We didn't know what was going to happen," Swanson remembers. "Everybody had lost control, football had lost control, sport had lost control. Nobody could say when it would come back."
On March 17, Euro 2020 was postponed for 12 months.
On March 19, suspension of English football was extended until at least April 30.
And on March 23, 14 days after Leicester's win over Aston Villa and just 10 after Gold Cup day at Cheltenham, the UK entered lockdown.
The new normal.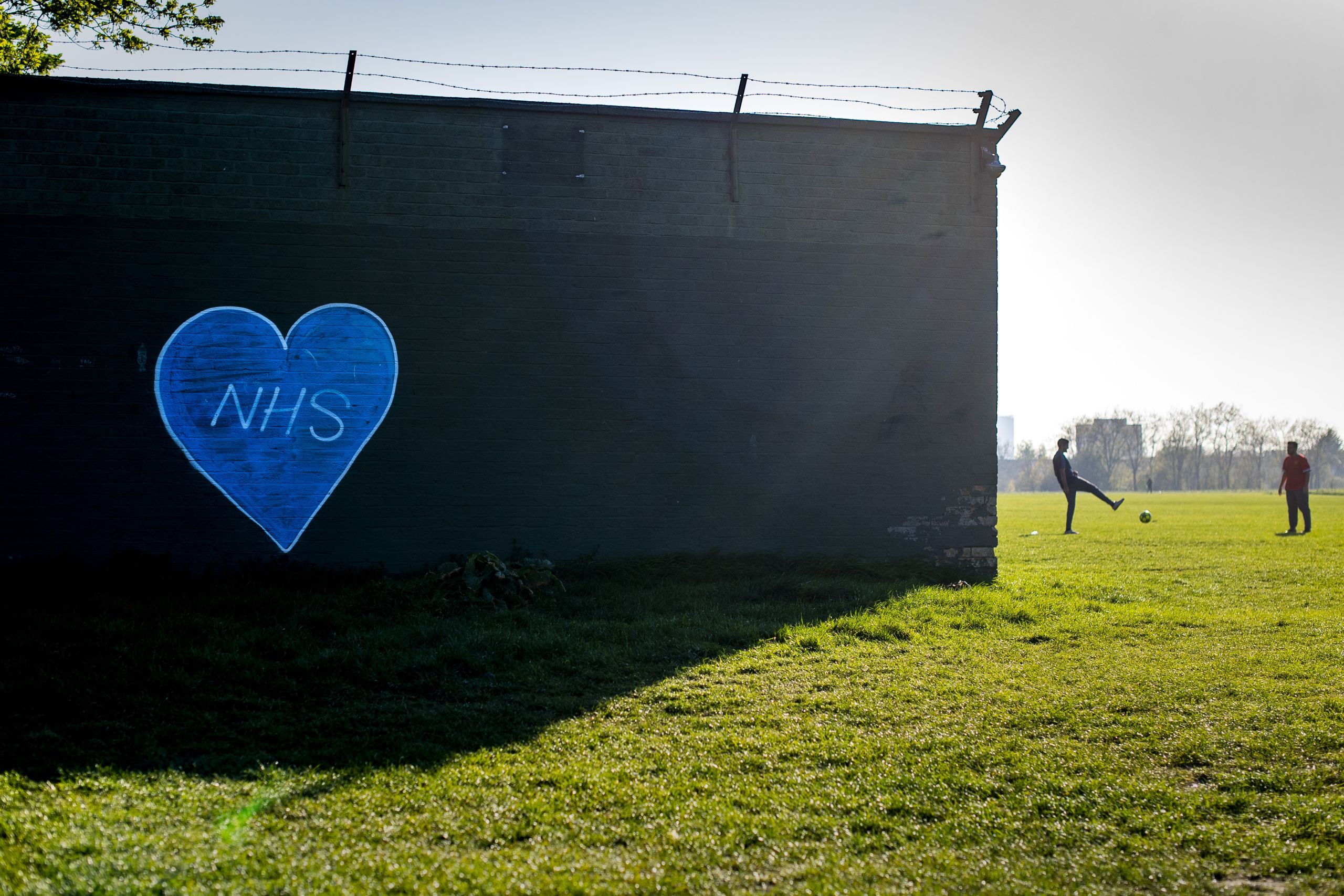 April and May saw almost no live sport, but on May 28, Project Restart gave all hope of a return for Premier League football
A year later, the signs welcoming Aston Villa fans are still up in the away concourse at the King Power Stadium. Betting boards with odds from early March 2020 remain at many grounds, evocative images that suggest football has stood still.
But football was able to walk without fans from mid-June.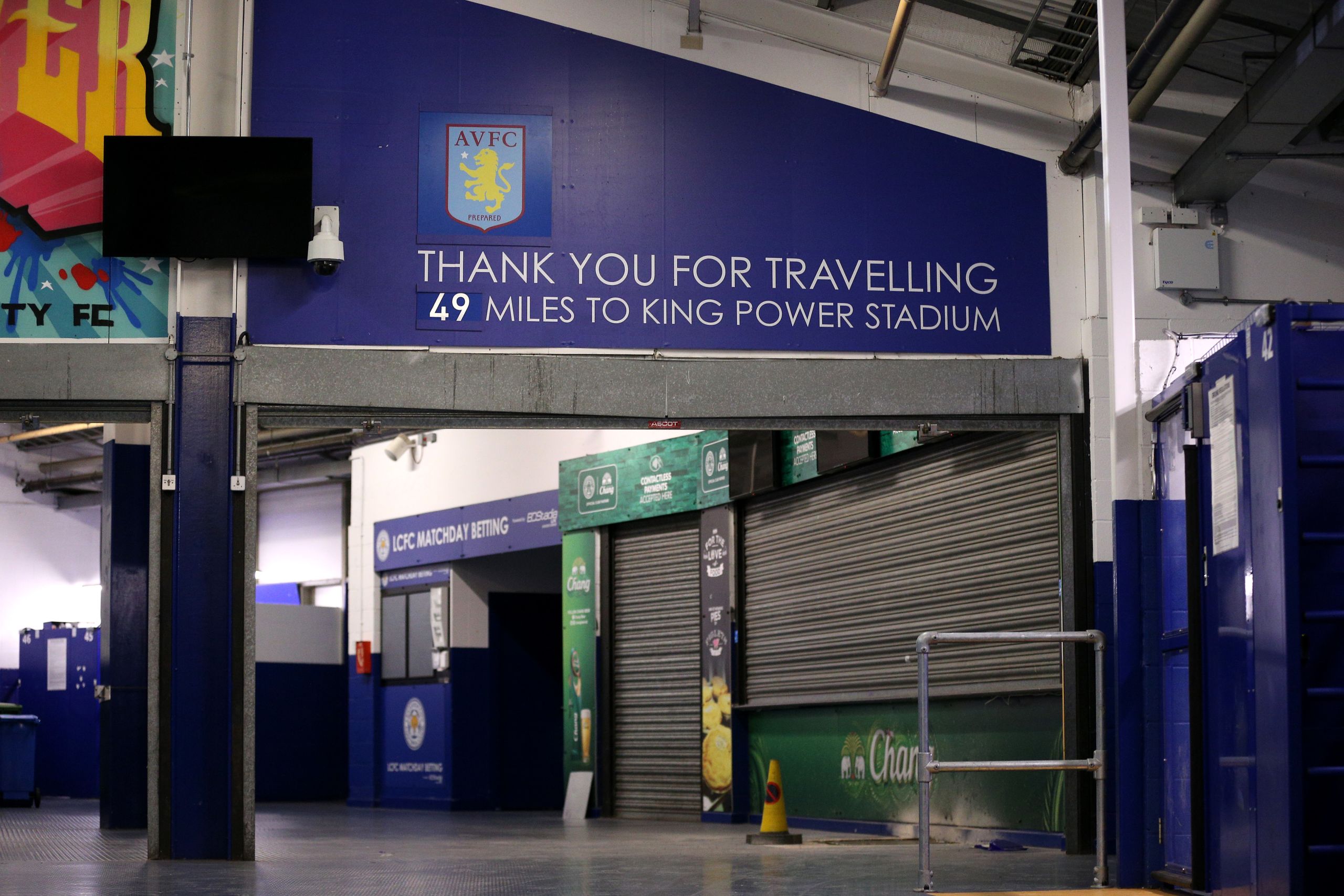 In the three months between March 19 and June 17, the return of the Premier League, the mood jumped back and forth between caution and optimism. More questions of morality were asked of football clubs and players – furlough and pay cuts were top of the agenda, before the #PlayersTogether initiative was born.
And throughout this, everyone had their say on whether, and indeed how, football should restart.
Points-per-game? Null and void? Neutral venues? Nothing was off the table, it seemed, but Swanson insists the willingness to finish the Premier League season was unwavering.
"I spoke to a number of senior officials in the game and what became clear was the real willingness for the season to finish. People were going do to all they could to ensure games were completed and the season could finish.
"Someone in the game messaged me right in the heart of negotiations and said: 'We are all struggling to find the least unfair solution.' Everyone knew there was going to be a problem at any stage, but there was a feeling that the season has to be finished."
After a two-month hiatus, Premier League clubs unanimously approved plans to resume training in small groups on May 18, and only six players from three clubs tested positive in the first round of screening.
On May 27, clubs approved plans for contact training following new government guidelines, and on May 28, a provisional restart date of June 17 was set. Those two words, Project Restart, at first a working title used only behind the scenes by the FA and Premier League, signaled the return of football as we know it now.
Sky Sports commentator Martin Tyler, who worked on June 17 at the second game to return that evening, Manchester City vs Arsenal, says the effort to get the game back safely has been remarkable.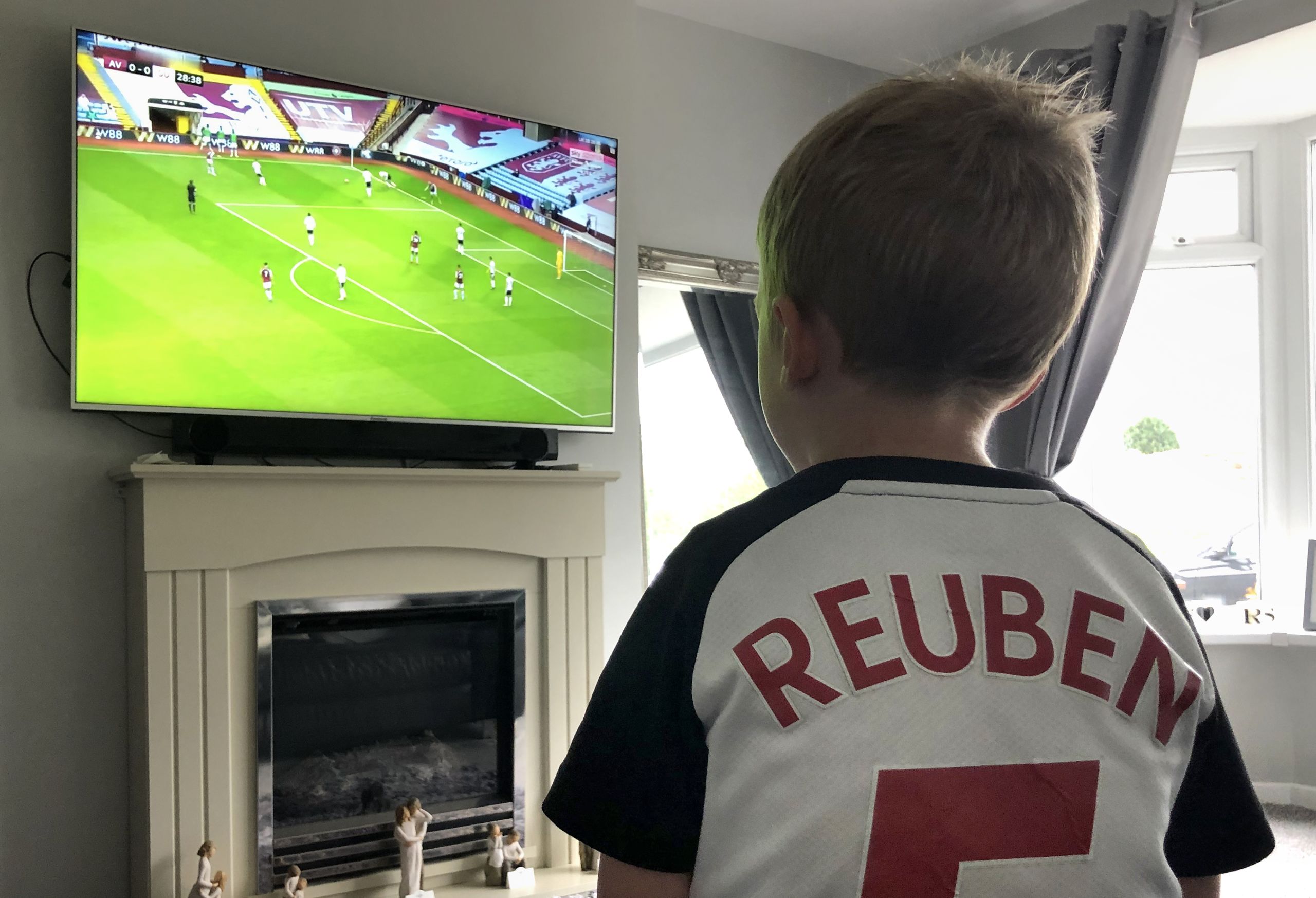 "I was very aware that there would be a huge amount of effort from within football, within the Premier League, to find a way out of it. When you look back, it happened very quickly, in the context of what's happened.
"I must say that the effort from the Premier League, the medical departments, the clubs themselves, has been extraordinary. To give the country and the world some respite from the difficulties by playing the game. Obviously there are limitations with atmosphere, and difficulties with getting schedules right, and getting all the competitions done, but to be honest history will judge this as a phenomenal effort.
"It has been remarkable given the difficulties other industries have faced. As much as I am a biased person in this, I would say well-played to the football industry, it has been remarkable and a privilege to have the opportunity to play a small part of it myself."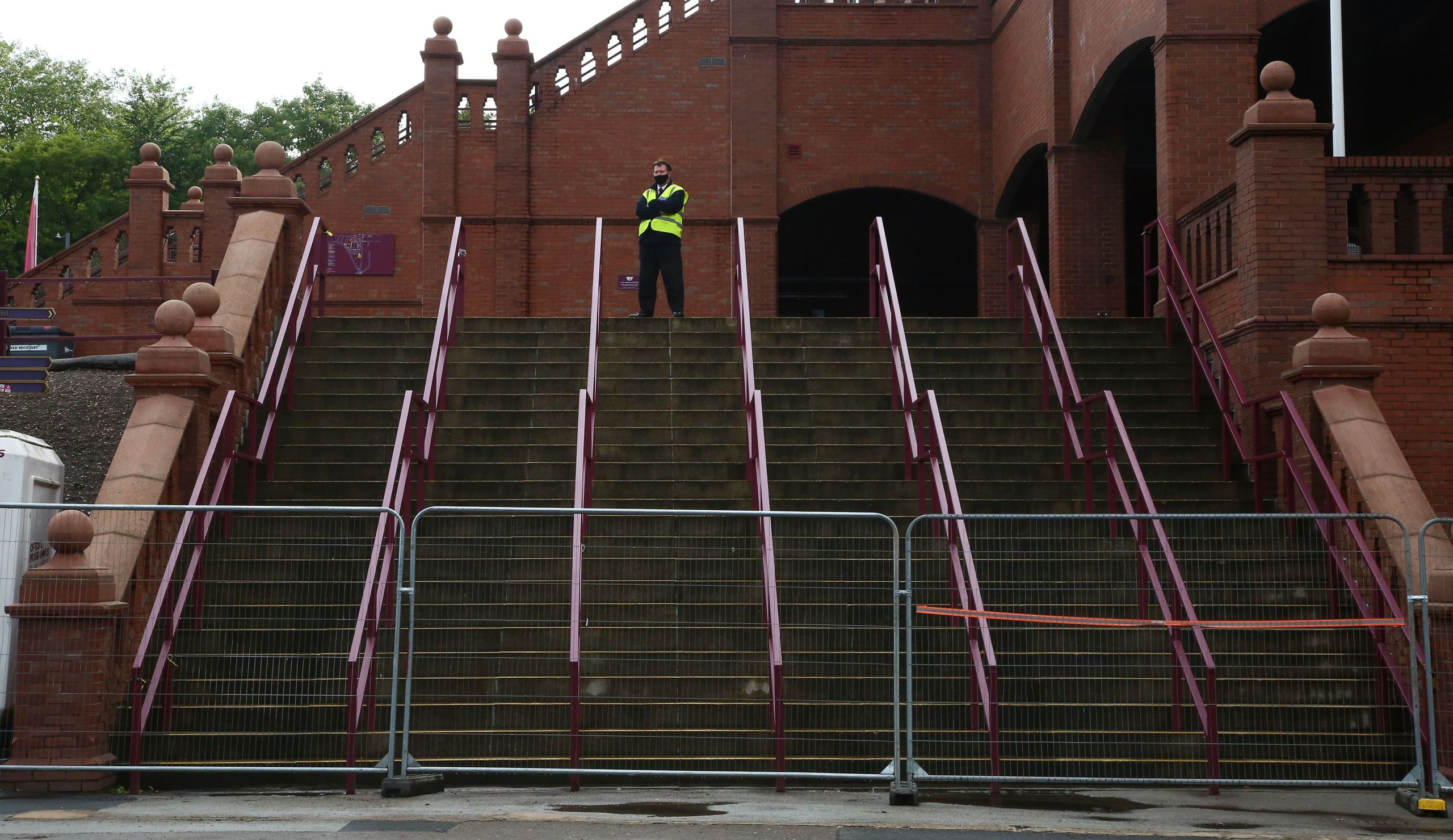 Aston Villa played Sheffield United in the 289th Premier League game of the season, over three months after the 288th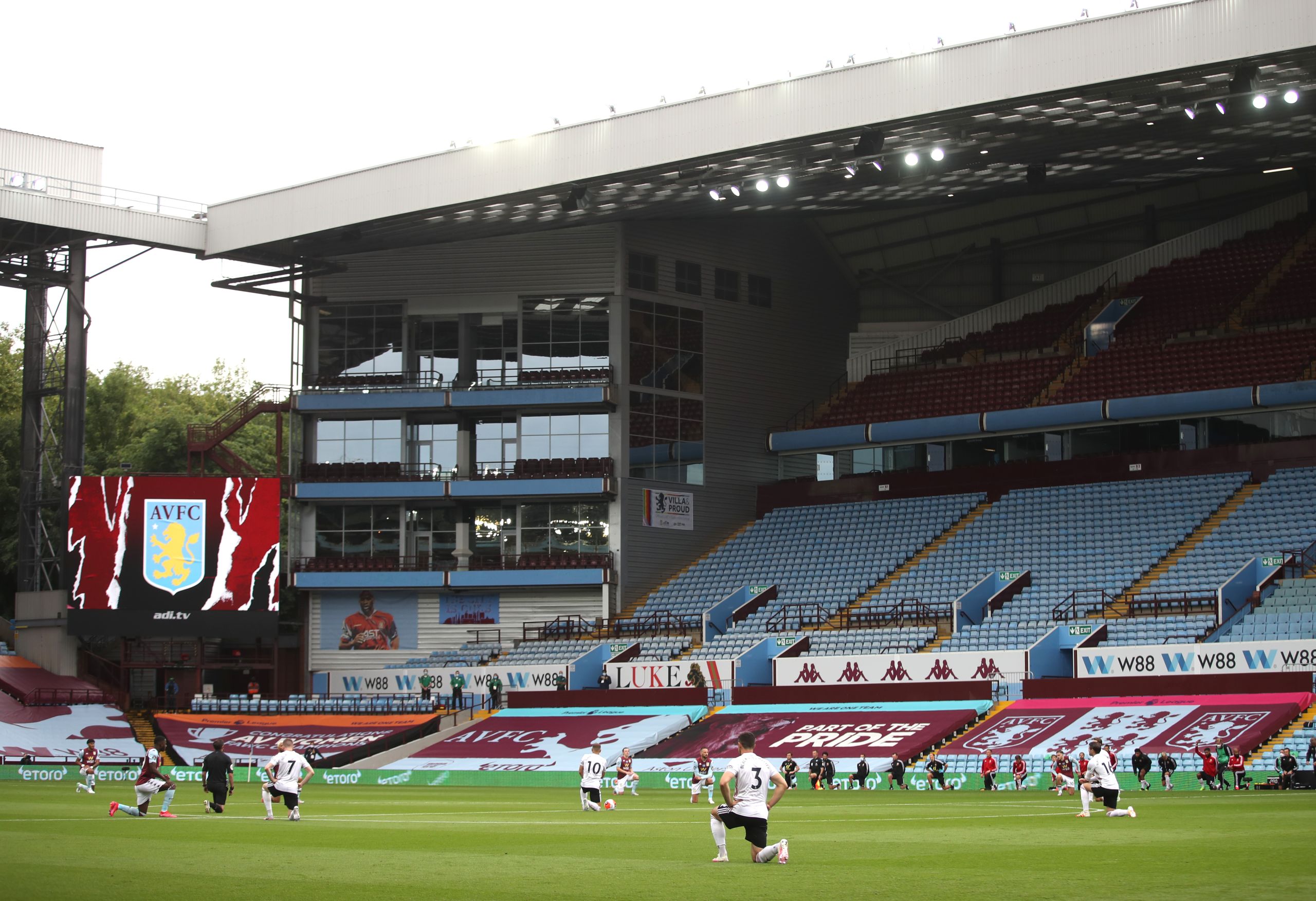 Both teams and officials took the knee ahead of kick-off in the first game of Project Restart
Given the 12 months that have passed, with fluctuating figures and new strands of the virus, football's return and continuation have been an undoubted success.
And given our consciousness is still embedded and dominated by a global pandemic, it may take sustained time in the real world before we truly realize the magnitude of those days in March 2020 and the magnitude of football's long year without fans.